Step-by-step Guide: Creating a Service Account And Selecting the right permissions in Procore.

1. Go to Procore and add a new users.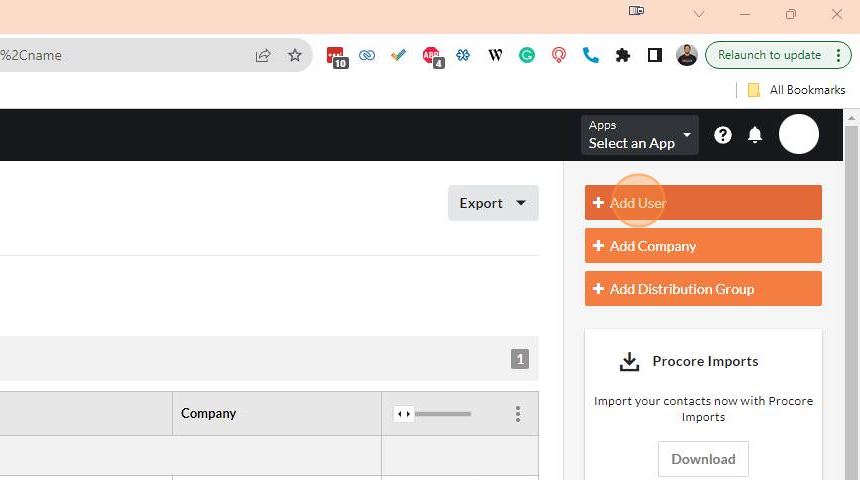 2. Enter the relevant details here, use SyncEzy in the name so it will make it obvious to the users when they see the name in the meta data of the files.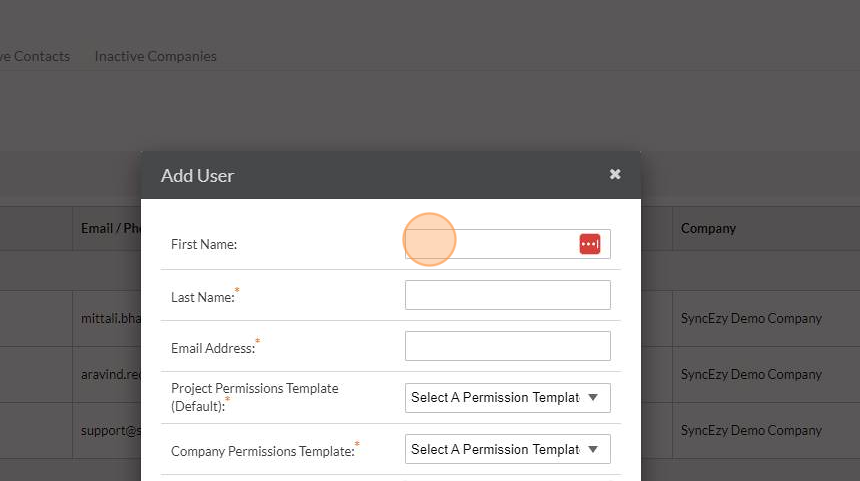 3. Choose apply permissions template later.
Create the User and set permissions on the next screen.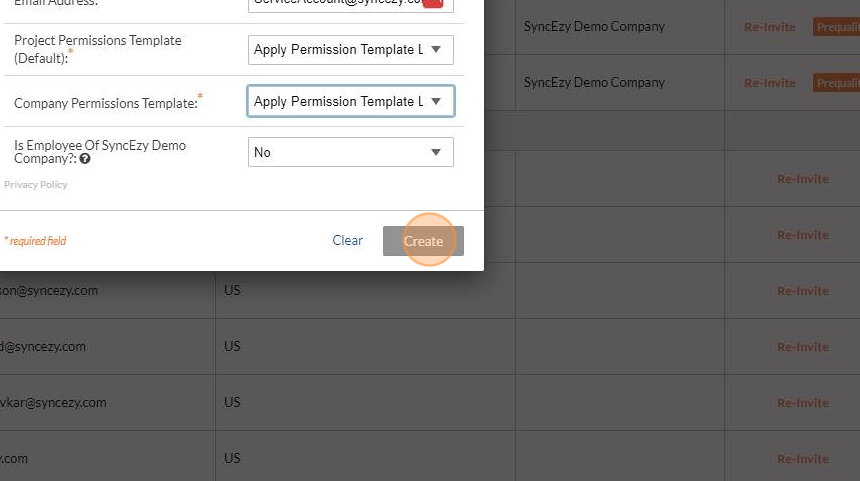 4. Provide Admin Permissions to the Documents Tool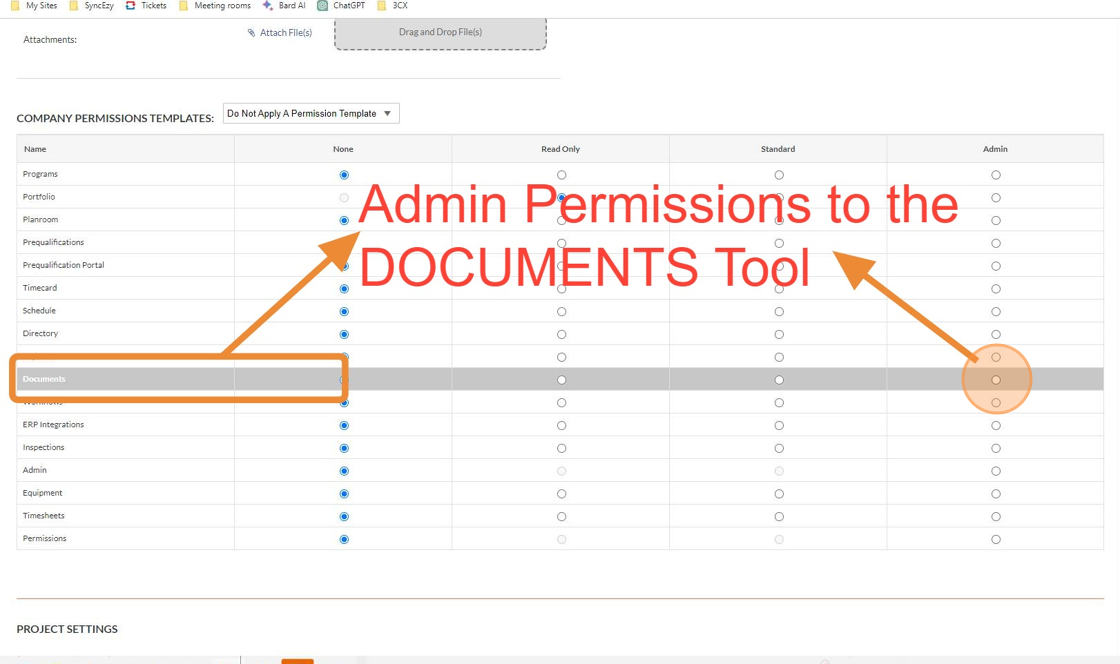 5. Provide Admin Permissions to the Admin Tool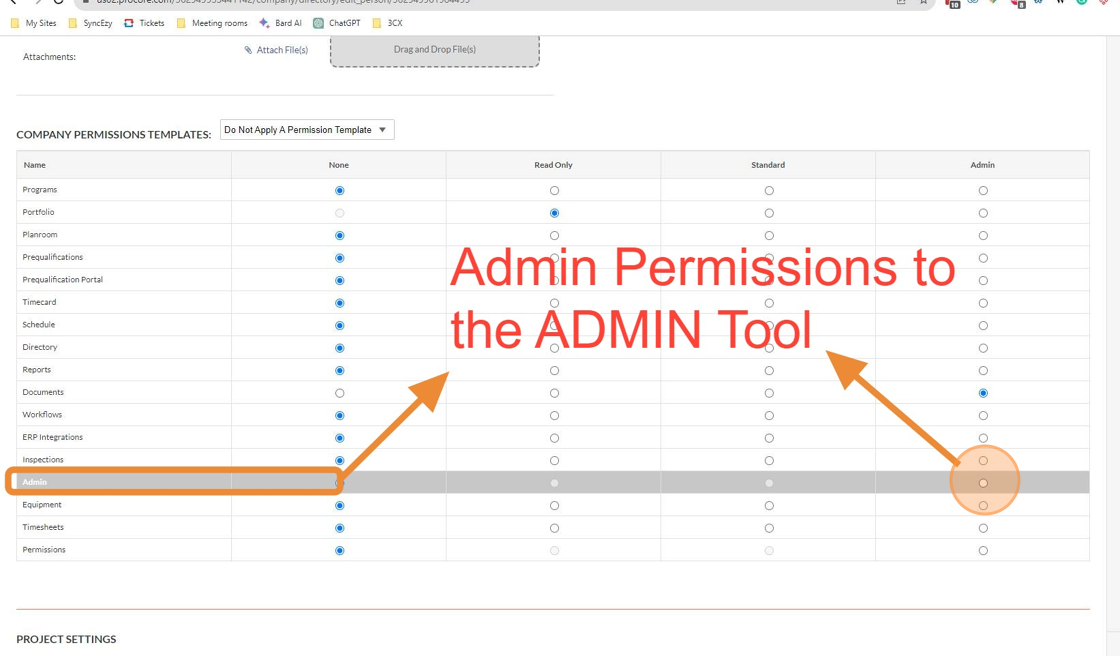 6. Auto Add the Service Account to all New Projects in the Company.
This will ensure that all future projects will be available in the SyncEzy integration.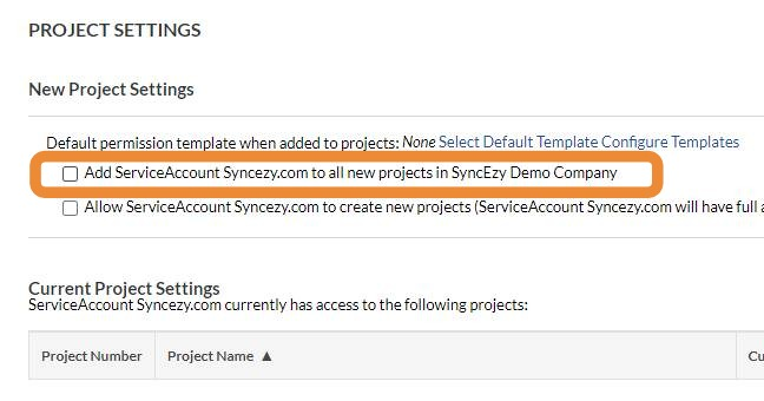 7. Save and Send invitation to Procore

Then setup a password for this new user from the email invite. We will use these login details to Authenticate the integration.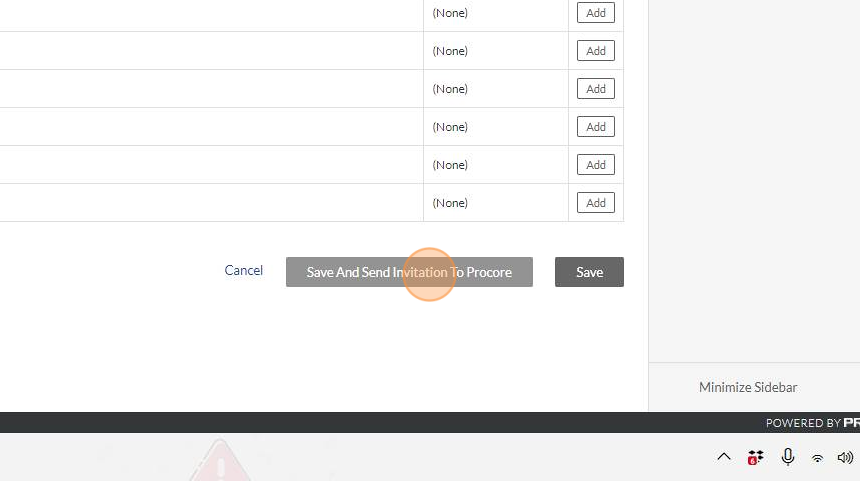 8. Search for the same service user again. Edit the User.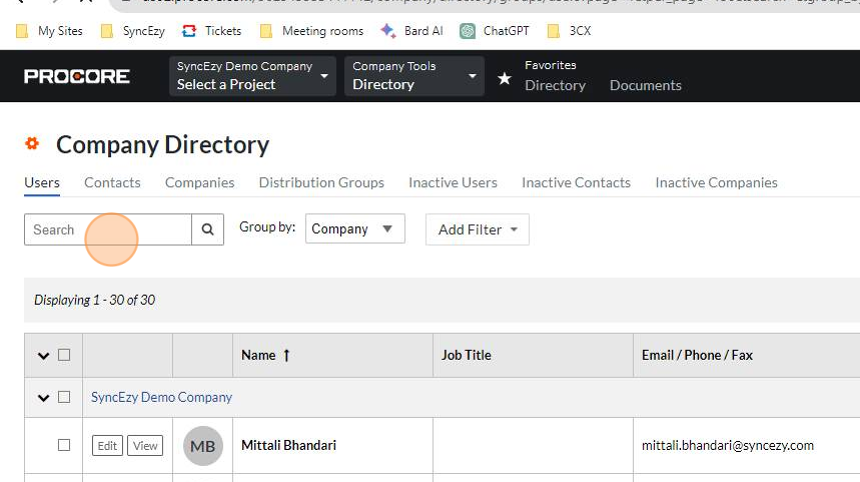 9. Find and edit the user, to add them to the existing projects.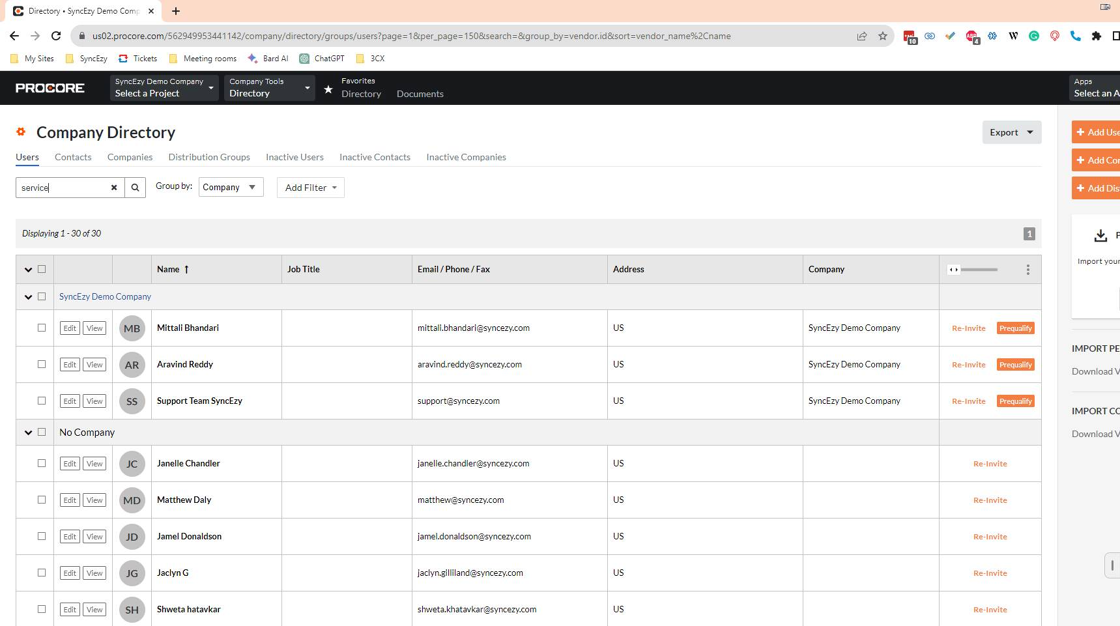 10. Edit User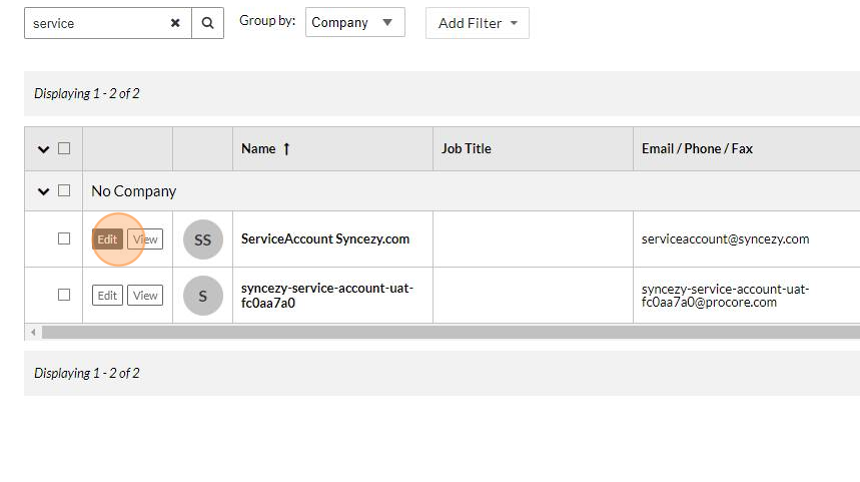 11. Add ALL so that the user has access to all the current projects in Procore.