Procore to SharePoint Integration Feature Updates
Greetings from SyncEzy,
We are excited to share with you an overview of feature updates for your Procore to SharePoint 2-way integration.
These integration feature updates are designed to ensure you have access to all the important information required to keep your project syncs running smoothly and to make it as easy as possible to sync and monitor your Procore projects.
We have worked hard to ensure that our servers hosting your integration meet strict security requirements, are operating at an efficient level and we have also added the ability for our customers to upgrade to a private syncing server if required.

Dashboard menu:


View your average file sync speed (last 100 synced files).


View total synced data for all projects and data broken down by the first 10 syncing projects.


View actions and last synced time for all syncing projects.


View logs and actions when projects are added or removed from syncing.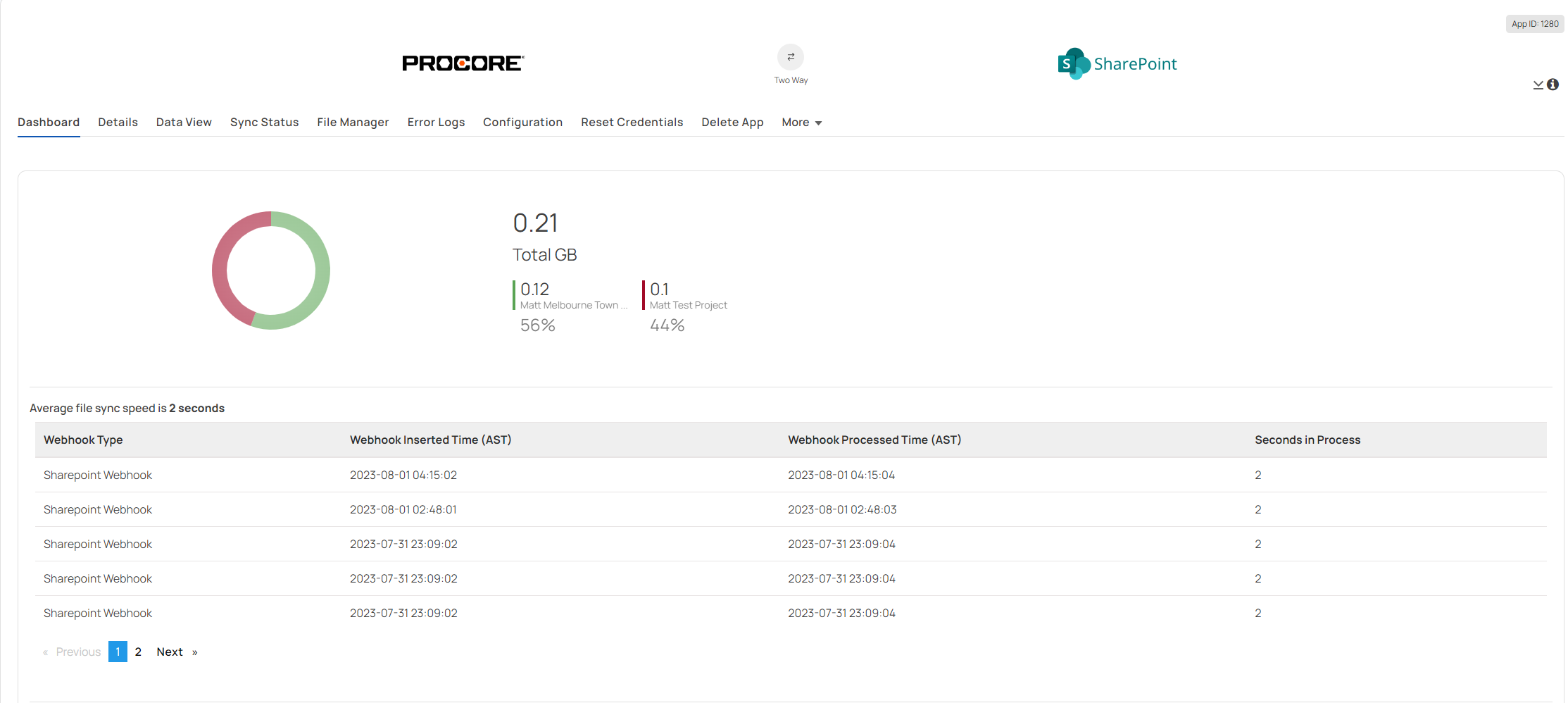 Classic sync - choose the location in SharePoint to sync your project to an existing project folder.


Folder sync - choose specific folders you want to sync from your Procore documents folder structure.


Auto sync - choose a location in SharePoint, activate auto sync and the integration will automatically setup the matching project name folder in SharePoint and automatically sync newly added, active Procore projects.


CSV - upload projects to sync using our CSV file template.

Please find following a link to our frequently asked questions about your Procore to SharePoint 2-way integration:
https://help.syncezy.com/portal/en/kb/articles/procore-to-sharepoint-integration-faqs
If you have any questions or require any assistance at all with your account or SyncEzy integration, please use one of our contact methods below.
Our Support Team is available 24 hours a day, 5 days a week:
Email:
Phone support:
AUS: +61 2 9136 9448
NZ: +64 9 303 2999
UK: +44 203 670 1109
USA: +1 720 500 9302
Online Chat:
Click on the Chat Now icon in the bottom right corner of your screen, when logged into the SyncEzy Integration platform.
Kind regards,
The SyncEzy Support Team