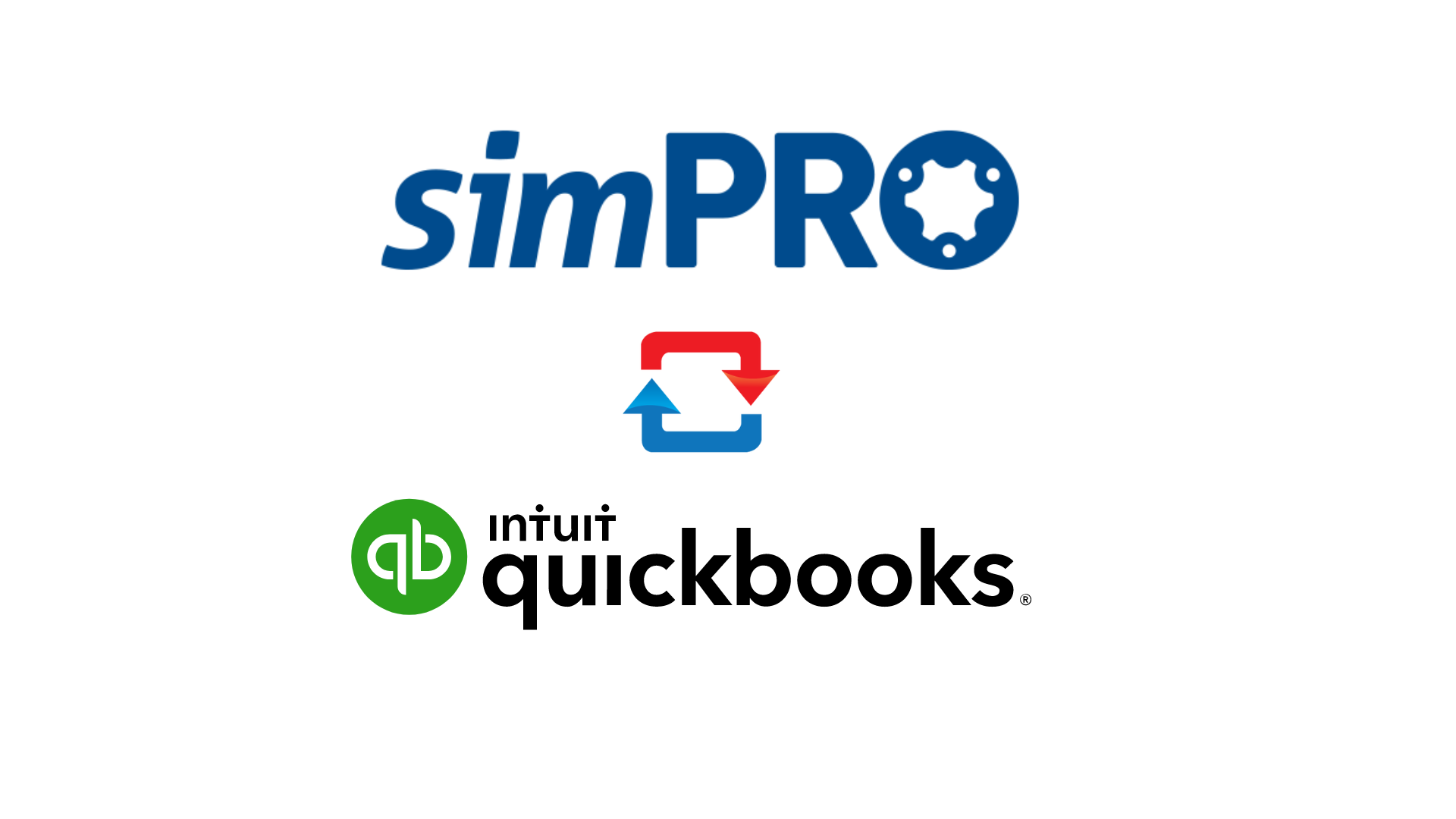 This document addresses the variety of questions we encounter while helping clients. If you have a question that's not addressed here please write to us at support@syncezy.com


About the simPRO to QuickBooks Time integration

How often does the sync run?

The sync will occur when timesheets for employees are approved in QuickBooks Time. After approval, timesheets will sync to simPRO within 30 minutes. Synced timesheets will appear in the schedule of the specific employee and the time will go against the labour hours and the job/section and cost centre in simPRO that the employee has clocked time on prior to approval.
Please note: Timesheets that are mass approved all at once for many employees may take more time to sync to simPRO.
How long does it take and how do jobs sync from simPRO to QuickBooks Time?

When your integration is setup in the beginning, we will sync all pending and progress jobs in simPRO to QuickBooks Time. Your Support trainer will go over with you how jobs move back and forth from simPRO to Quikcbooks Time. It mainly involves using status triggers (Status dropdown menu within the Settings on a job in simPRO). For new jobs to be sent to QuickBooks Time from simPRO, the job will be created in simPRO and we will setup an automated status (called a job start status) that will trigger the job to send to QuickBooks Time once the job is Saved and Finished. We will also setup a job end status to unassign the job to all employees in QuickBooks Time once it has been invoiced, completed etc in simPRO. Most changes are to jobs syncs are completed within 15 minute intervals (00, 15, 30 and 45 around the clock).
You can also update and sync jobs from simPRO instantly in your SyncEzy portal account.
All of this is covered in your detailed integration training sessions.


What files are transferred with approved timesheets?

When approved timesheets are sent to simPRO, we also sync over any notes on the timesheet and photos. Notes will sync to the Works Completed field on the job card in simPRO. Photos attached to timesheets we will sync to the attachments section of a job in simPRO.


If I update information in QuickBooks Time, does it sync back into simPRO?

We sync over approved timesheets from QuickBooks Time to simPRO. Once timesheets are approved they will sync over to simPRO within 30 minutes.
Where do I go to check the billing details on my QuickBooks Time integration?

Please contact accounts@syncezy.com for all your billing inquiries.
Where do I go to check the settings details on my QuickBooks Time integration?

When you commence your integration with us, you will be sent a welcome email with a short 10 minute video on the manual functionality of the SyncEzy portal. This is where you will manage the settings and perform manual functions as required for your specific integration. You will be guided on your training sessions with your Implementation Specialist on how our integration portal works.


Is there a size limit on the images that transfer across?

The size limit will be dictated by which software you are integrating with and the max upload available. For simPRO, the limit is 80 MB.
Is there a limit on how many attachments can be sent in 24hrs?

There are no limits. We will sync any photos attached to approved timesheets into the attachments section of the job the employee clocked time on. Notes will sync to the Works Completed field on the job card.
Can I change the QuickBooks Time account?

You will need to login directly to QuickBooks Time to update any specific details and settings. For the integration settings you will log in to app.syncezy.com and for simPRO all the usual functionality will be available within your simPRO account.
Once your integration is setup, no changes can be made as to which QuickBooks Time or simPRO account is connected. This is all completed in the beginning when your integration is built. If you need to change accounts this would require our Development Team to action these changed. Please contact us at support@syncezy.com if you have any questions or require any changes.
Can I customise what is sent over from simPRO to QuickBooks Time?

We sync over all pending and progress jobs as well as activities (Tool Box Meetings, Vehicle Maintenance, Training, Travel etc) so that your employees can clock time on those jobs or activities. We also sync over schedules from simPRO to QuickBooks Time.
How does scheduling work with QuickBooks Time to simPRO integration?

There are two options regarding scheduling your employees for this integration:
We integrate the schedule from simPRO to QuickBooks Time - this allows you to schedule in simPRO and have the schedule sync over to the QuickBooks Time schedule so employees can see which job they need to be at on their QuickBooks Time app. There are some prerequisites for this to work well - employee must be active and setup in simPRO and QuickBooks Time and also the job/section and cost centre you are scheduling them to must be present in QuickBooks Time.


Most clients prefer to use the QuickBooks Time scheduling feature as it has many extra features such as scheduling multiple employees at once, repeating schedules, all day schedules, print, share and maange the schedule with ease in QuickBooks Time.
Please note: Scheduling is purely a prediction of work that may take place. Changes can be made to the schedule but we do not sync the schedule in QuickBooks Time to simPRO. We sync whatever an employee clocks time on and is approved by an Administrator or Manager is what is synced to simPRO.
Yes, we have. We have been building integrations for the last eight years with over 50 integrations built across various systems. All our communication between systems is fully encrypted.