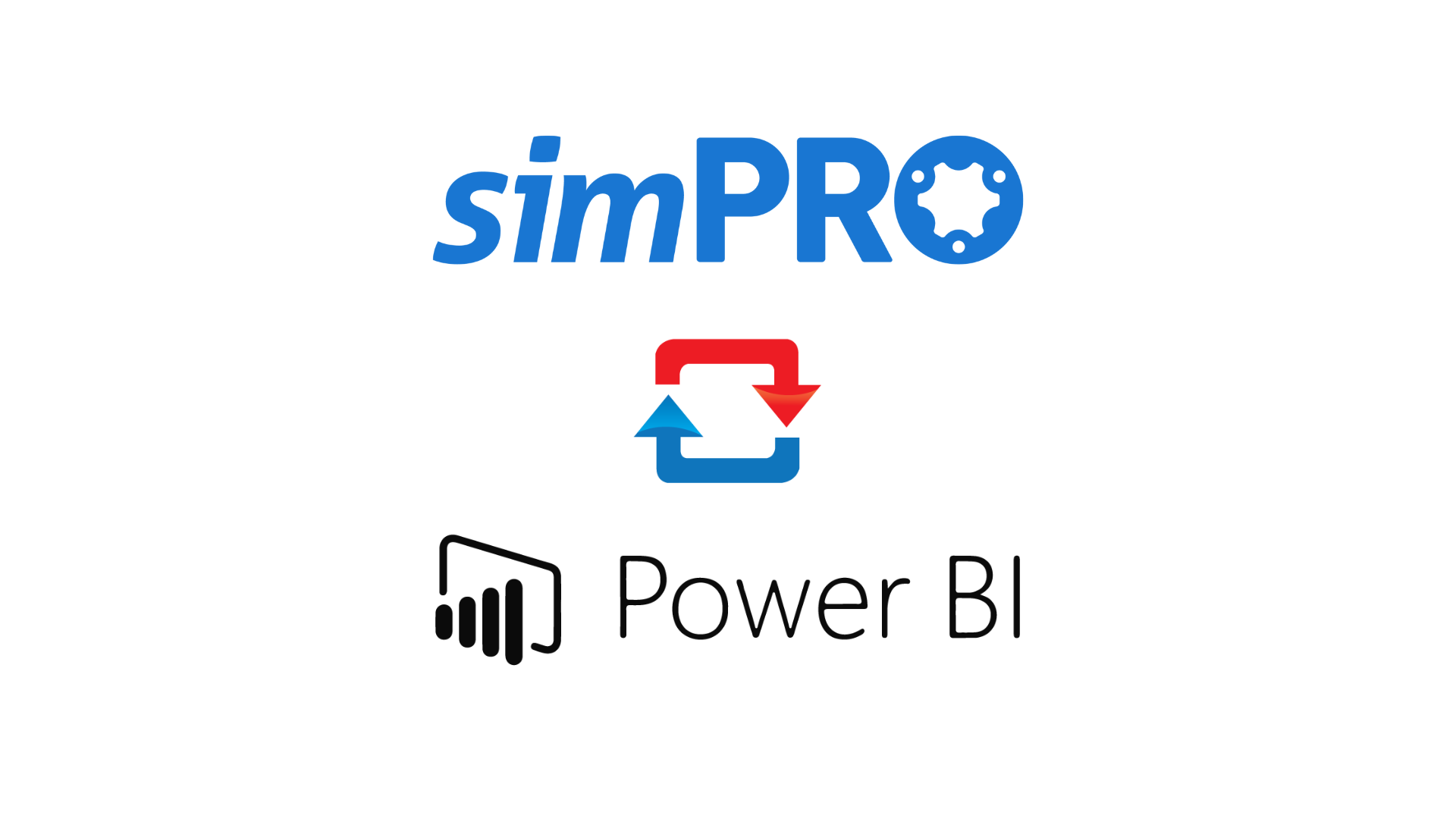 This document addresses the variety of questions we encounter while helping clients. If you have a question that's not addressed her please write to us at
support@syncezy.com
.
You can also dial any of the following numbers.
Australia: +61 2 9136 9448
New Zealand: +64 9 303 2999
United Kingdom: +44 203 670 1109
United States: +1 720 500 9302
Please also visit our
Integration Menu Overview
article to learn more about each and every menu of this integration. For setup instructions please visit simPRO - PowerBI Setup
Documentation
.
General Questions

How often does the sync run?
The sync runs every night and extracts data from simPRO Backup and makes it available to connect from an external dashboard/reporting tool.
Can it be updated instantly?
No, At this stage, we're limited by the frequency of simPRO's database refresh which happens once every 24 hours. We can fetch that data into our database once or twice a day but the original data refresh happens twice a day.
The entire simPRO database, all 510+ tables of it, is extracted and reportable on. Every single thing that's entered in simPRO is available through this connection.
Do I have to use PowerBI or can I connect using another software?
You can use this connection in any analytics/reporting program that accepts an ODBC database connection. Typical examples include PowerBi, Tableau, Crystal reports, Klipfolio, Google Data Studio and more. We provide a connection file to directly connect to PowerBI. This has some structure and interlinking of tables done for you, you can add more.
What sort of reports can be created with the data?
Job Costings, Invoices to date, Payments, Operational efficiencies, Payroll reports, Project costings, leave reports, forward planning, a Map view of timesheets, User lists based reporting, historical user lists, Overtime reports and more.
PowerBI and other systems also allow for data from multiple sources to be blended together in a single dashboard, for example taking data from simPRO and Xero together to provide a comprehensive view of Invoices.
What if I have a multi-company account?
The integration supports simPRO Multi-company out of the box. In a multi-company setup, all companies use the same URL so the data is stored in a single database.
What if we're a part of a franchise / Constellation setup?
We can support constellation setups as well in simPRO, This is where each franchisee has a separate URL for their simPRO account. Please contact our team for details.
Does SyncEzy build the reports?
We don't build reports for you.
We provide the connection and access to data in PowerBI. You can either build your own reports or there are external service companies who can build the reports/dashboards for you. We can refer you to companies who understand simPRO and PowerBI very well.
Does SyncEzy provide support on the data model and tables in simPRO?
We provide an initial PowerBI .pbx file that has ~ 20 or so tables connected but we do not provide support on the simPRO data model or it's structure. We recommend working with consultants who know the simPRO data structure to help build the reports. Depending on your query simPRO support themselves may be able to assist with some data model related queries.
Where is the Data Stored?
The Data is stored in a SyncEzy PostGreSQL Database on SyncEzy's AWS servers that you can connect to from any analytics program. Look in your SyncEzy account to see the database connection details.
How secure is the sync?
Short answer: Very secure.
The longer answer, The API keys are encrypted at rest and all our communication with simPRO is through 256 Bit SSL connections.
For servers and back end infrastructure we use the same secure AWS infrastructure that is used by all the world's leading organizations including simPRO, Procore, etc.
We also offer two-factor authentication for the admin users using the SyncEzy integration.
To know more about our SSL certification details see this link.
https://www.ssllabs.com/ssltest/analyze.html?d=integrations.syncezy.com&hideResults=on
We also offer two-factor authentication for the admin users using the SyncEzy integration

Where can I use this data? What systems can connect to this?
You can use this data in any analytics/reporting program that accepts a MySQL database connection. Typical examples include PowerBi, Tableau, Crystal reports, Klipfolio and more.
As a part of the service, we provide instructions for a secure connection to our Database, Most analytics programs can connect to a SQL database which makes it simpler to connect and build reports.
Can additional tables be added to the Database?
Yes, if you are looking for a certain dataset that's not available right now, please write to us and we can add additional tables to the database.
Are the tables indexed / Can you add more columns with specific queries to the table?
Yes, we have indexes on some of the tables where appropriate to improve performance. If you'd like us to add columns to the database they need to be generally relevant to all customers.
Send us an email at support@syncezy.com Where possible we try to accommodate all requests if the customization is generally applicable. If what you need is very specific and very niche, we recommend you build your query in PowerBI.
Where can I install ODBC Drivers?
The SimPRO Power BI integration requires ODBC Drivers to be installed locally in your system. You can download it from this link: https://www.postgresql.org/ftp/odbc/versions/msi/